Version 1.1 of Quick Bookmarks adds a popup dialogue listing the most recently used bookmarks: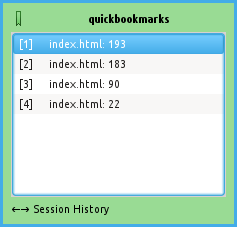 The dialogue is triggered via Alt+End and can be navigated with the cursor keys. Selecting a bookmark and pressing Return jumps directly to the bookmark and also moves it to the top of the list.
For installation instructions, please see here. As always, feedback is welcome.